VIPER 10 NAMED OFFICIAL SPORTSWEAR PARTNER OF NETBALL SCOTLAND
10th May 2017
Viper 10 are extremely excited to announce a newly formed partnership which sees them named the "Official Sportswear Partner" of Netball Scotland. The announcement falls just ahead of International tournaments including Netball Europe, the Netball World Youth Cup and the Commonwealth Games in 2018. Netball Scotland has a vision "for netball to be the first […]
Read More
Viper 10 Launch NEW Performance Netball Dress
26th April 2017
Viper 10 Sportswear are continually working to develop products that enhance both the design and performance potential of their ranges. As Netball Specialists, their attention has recently been focused towards developing the Netball Dress to maximise impact on the court. With this in mind, Viper 10 are proud to launch the new V10 Performance Netball […]
Read More
3rd January 2017
"
Teamwork is the secret that makes common people achieve uncommon results
"
VIPER 10 ANNOUNCE PARTNERSHIP WITH ENGLISH UNIVERSITIES SPORT
9th March 2017
Elite, high performance athletes across English Universities and Colleges will now be sporting Viper 10 kit, as the British Performance Sportswear brand signs a 2 year partnership with English Universities Sport! The English Universities Sport organisation has been recently re-launched and is delighted to be returning to the 2017 BUCS Home Nations Event in April. […]
Read More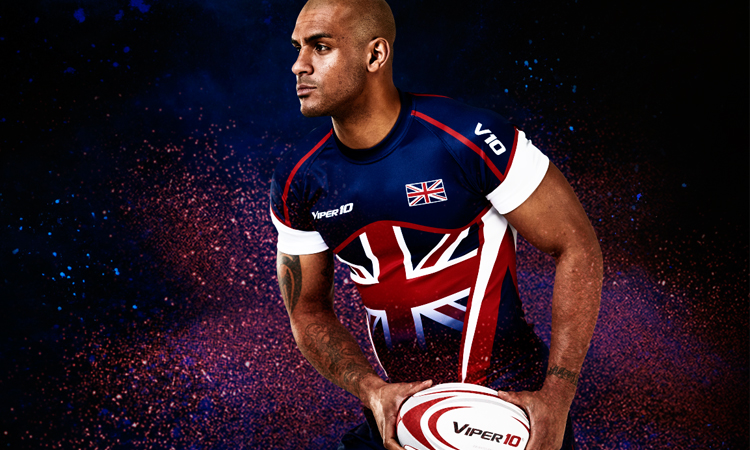 VIPER 10 SPORTSWEAR TAKES IT TO THE NEXT LEVEL
1st March 2017
Viper 10 Sportswear, a Bournemouth based company, has today announced an exciting relaunch of its brand including a state-of-the art website and a host of new rugby and netball ambassadors. Originally launched in 2012 by Roger Woodall and Stephanie Essex, Viper 10 has always sought to stand out from the crowd through vibrant, head-turning kit […]
Read More
4th January 2017
"
When there is teamwork and collaboration, wonderful things can be achieved
"
GEVA MENTOR JOINS BOURNEMOUTH'S SPORTSWEAR BRAND VIPER 10
25th February 2017
Having gained over 100 caps for England Netball, awarded as the World's Number 1 Netball Player in 2014, and currently dominating the defence in Australia by being named Captain of Sunshine Coast Lightning, Bournemouth girl Geva Mentor has been announced as the newest addition to the Viper 10 Athlete team.   Viper 10 are extremely […]
Read More
INTERNATIONAL NETBALLER STACEY FRANCIS BECOMES A VIPER 10 ATHLETE
23rd February 2017
Viper 10 Sportswear are proud to announce the newest Athlete Ambassador to the brand; England International Netballer Stacey Francis! Stacey is joining Viper 10 having just embarked on her first season for West Coast Fever in Perth, Australia who are competing in the newly formed Sunscorp Super Netball League. Her athleticism and passion for sport […]
Read More
5th January 2017
"
There is a power in people who dream big and who try hard
"