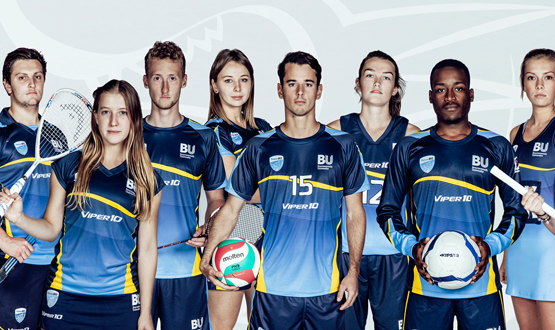 UNIVERSITY KIT SPECIALISTS
Viper 10 are a multisport one stop shop for Universities and Schools. We pride ourselves on creating a range of product designs tailored to your University's identity, values and ambitions. We thrive on making the kit ordering process easy for your students so that they get their kit on time ready for the new sports season, student term or annual tour.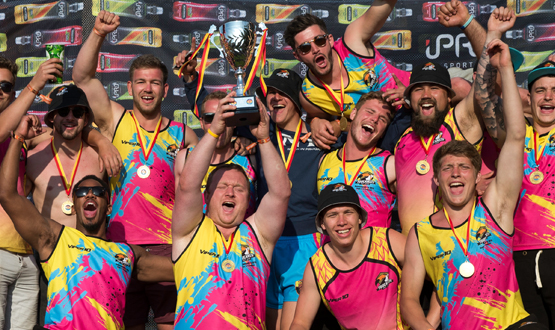 TOUR KIT SPECIALISTS
Look no further if you are in need of some bright, head turning tour kit! ANY design is possible for your tour kit from wacky colours, to your favourite fancy dress concepts. In addition to tour playing kit we can produce a full range of tour stash such as hoodies and vests, all personalised with your tour nicknames.
NETBALL KIT SPECIALISTS
Viper 10 Netball kit has taken the market by storm due to our vibrant, head turning and cutting-edge designs. Our Netball kit has been designed by Netballers and tested with International players Geva Mentor and Stacey Francis. Viper 10 has spent the past 7 years developing the ultimate Netball range catering for on court and off court requirements for all body types.
RUGBY KIT SPECIALISTS
Since launching in 2012, with endorsements from Lewis Moody and Tom Varndell, Viper 10 has invigorated the Rugby market by cementing ourselves as the pioneering 15s, 7s and tour kit brand renowned for quality, unrivalled customer service and a quick 3 week turnaround. With different shirt fits, materials and collar styles available we are Rugby kit specialists.
3D KIT DESIGNER
Our online 3D Kit Designer allows you and your team to customise your Rugby or Netball Kit. You can choose from a range of designs, add your team colours, share your design ideas with team mates as well as get an 'instant quote' for your squad.
SPORTSWEAR SHOP
At Viper 10 we have a fantastic range of men's and women's performance sportswear products ranging from super comfy hoodies to colourful leggings you can wear in the gym. These can all be purchased for individuals from our Online Shop.